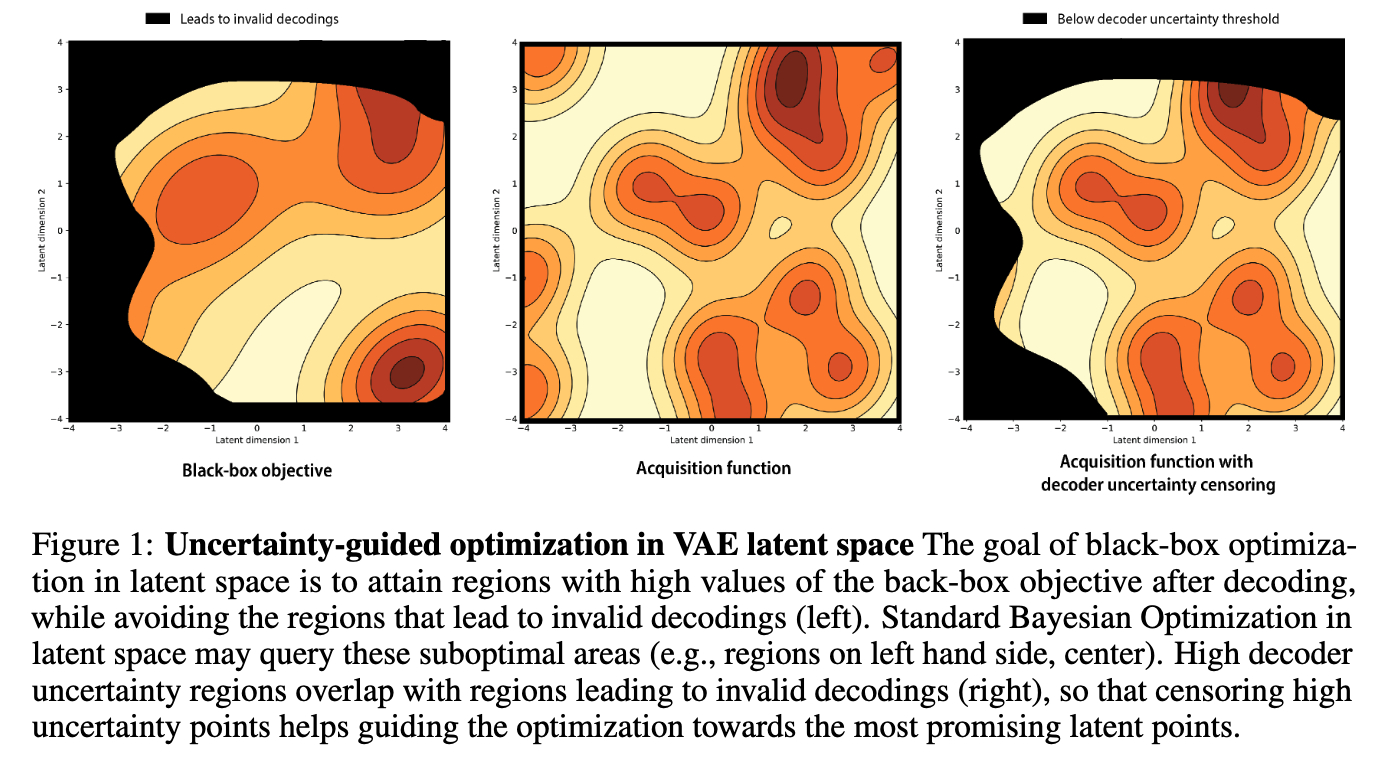 Improving black-box optimization in VAE latent space using decoder uncertainty
Optimization in the latent space of variational autoencoders is a promising approach to generate high-dimensional discrete objects that maximize an expensive black-box property (e.g., drug-likeness in molecular generation, function approximation with arithmetic expressions). However, existing methods lack robustness as they may decide to explore areas of the latent space for which no data was available during training and where the decoder can be unreliable, leading to the generation of unrealistic or invalid objects. We propose to leverage the epistemic uncertainty of the decoder to guide the optimization process. This is not trivial though, as a naive estimation of uncertainty in the high-dimensional and structured settings we consider would result in high estimator variance. To solve this problem, we introduce an importance sampling-based estimator that provides more robust estimates of epistemic uncertainty. Our uncertainty-guided optimization approach does not require modif... [full abstract]
---
Pascal Notin
, José Miguel Hernández-Lobato,
Yarin Gal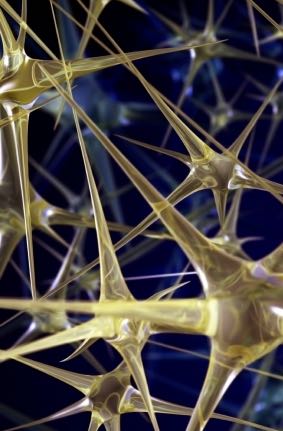 Quantifying Ignorance in Individual-Level Causal-Effect Estimates under Hidden Confounding
We study the problem of learning conditional average treatment effects (CATE) from high-dimensional, observational data with unobserved confounders. Unobserved confounders introduce ignorance – a level of unidentifiability – about an individual's response to treatment by inducing bias in CATE estimates. We present a new parametric interval estimator suited for high-dimensional data, that estimates a range of possible CATE values when given a predefined bound on the level of hidden confounding. Further, previous interval estimators do not account for ignorance about the CATE stemming from samples that may be underrepresented in the original study, or samples that violate the overlap assumption. Our novel interval estimator also incorporates model uncertainty so that practitioners can be made aware of out-of-distribution data. We prove that our estimator converges to tight bounds on CATE when there may be unobserved confounding, and assess it using semi-synthetic, high-dimensional... [full abstract]
---
Andrew Jesson
,
Sören Mindermann
,
Yarin Gal
, Uri Shalit
ICML, 2021
[
arXiv
]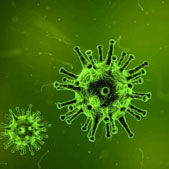 Understanding the effectiveness of government interventions in Europe's second wave of COVID-19
As European governments face resurging waves of COVID-19, non-pharmaceutical interventions (NPIs) continue to be the primary tool for infection control. However, updated estimates of their relative effectiveness have been absent for Europe's second wave, largely due to a lack of collated data that considers the increased subnational variation and diversity of NPIs. We collect the largest dataset of NPI implementation dates in Europe, spanning 114 subnational areas in 7 countries, with a systematic categorisation of interventions tailored to the second wave. Using a hierarchical Bayesian transmission model, we estimate the effectiveness of 17 NPIs from local case and death data. We manually validate the data, address limitations in modelling from previous studies, and extensively test the robustness of our estimates. The combined effect of all NPIs was smaller relative to estimates from the first half of 2020, indicating the strong influence of safety measures and individual prot... [full abstract]
---
Mrinank Sharma,
Sören Mindermann
, Charlie Rogers-Smith, Gavin Leech, Benedict Snodin, Janvi Ahuja, Jonas B. Sandbrink, Joshua Teperowski Monrad, George Altman, Gurpreet Dhaliwal, Lukas Finnveden, Alexander John Norman, Sebastian B. Oehm, Julia Fabienne Sandkühler, Thomas Mellan, Jan Kulveit, Leonid Chindelevitch, Seth Flaxman,
Yarin Gal
, Swapnil Mishra,
Jan Brauner
, Samir Bhatt
MedRxiv
[
Paper
]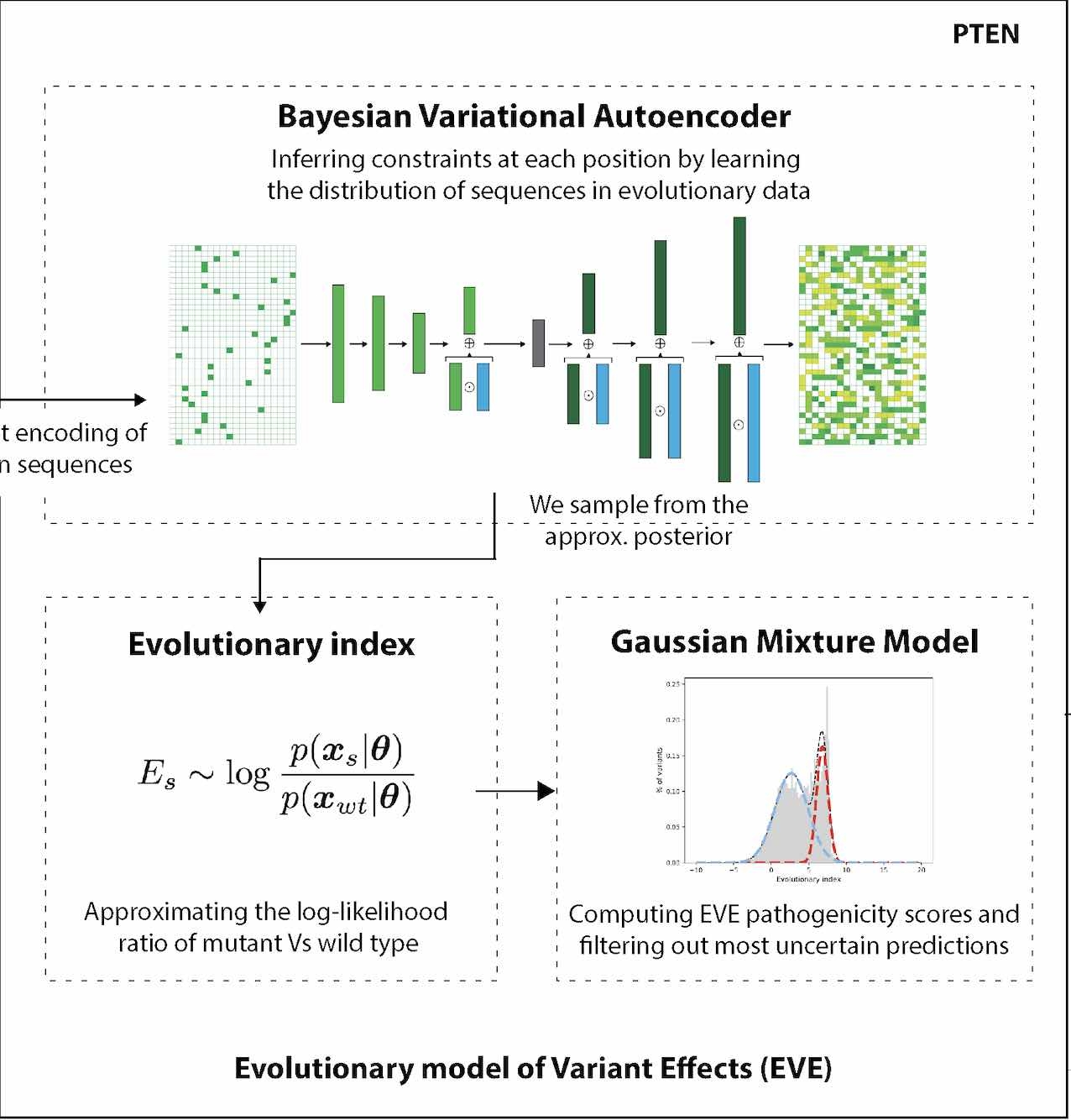 Large-scale clinical interpretation of genetic variants using evolutionary data and deep learning
Quantifying the pathogenicity of protein variants in human disease-related genes would have a profound impact on clinical decisions, yet the overwhelming majority (over 98%) of these variants still have unknown consequences. In principle, computational methods could support the large-scale interpretation of genetic variants. However, prior methods have relied on training machine learning models on available clinical labels. Since these labels are sparse, biased, and of variable quality, the resulting models have been considered insufficiently reliable. By contrast, our approach leverages deep generative models to predict the clinical significance of protein variants without relying on labels. The natural distribution of protein sequences we observe across organisms is the result of billions of evolutionary experiments. By modeling that distribution, we implicitly capture constraints on the protein sequences that maintain fitness. Our model EVE ... [full abstract]
---
Jonathan Frazer,
Pascal Notin
, Mafalda Dias,
Aidan Gomez
, Kelly Brock,
Yarin Gal
, Debora Marks
[
bioRxiv
]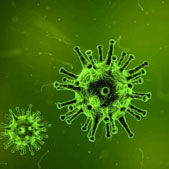 Inferring the effectiveness of government interventions against COVID-19
Governments are attempting to control the COVID-19 pandemic with nonpharmaceutical interventions (NPIs). However, the effectiveness of different NPIs at reducing transmission is poorly understood. We gathered chronological data on the implementation of NPIs for several European, and other, countries between January and the end of May 2020. We estimate the effectiveness of NPIs, ranging from limiting gathering sizes, business closures, and closure of educational institutions to stay-at-home orders. To do so, we used a Bayesian hierarchical model that links NPI implementation dates to national case and death counts and supported the results with extensive empirical validation. Closing all educational institutions, limiting gatherings to 10 people or less, and closing face-to-face businesses each reduced transmission considerably. The additional effect of stay-at-home orders was comparatively small.
---
Jan Brauner
,
Sören Mindermann
, Mrinank Sharma, David Johnston, John Salvatier, Tomáš Gavenčiak, Anna B Stephenson, Gavin Leech, George Altman, Vladimir Mikulik, Alexander John Norman, Joshua Teperowski Monrad, Tamay Besiroglu, Hong Ge, Meghan A Hartwick, Yee Whye Teh, Leonid Chindelevitch,
Yarin Gal
, Jan Kulveit
Science (2020): eabd9338
[
Paper
]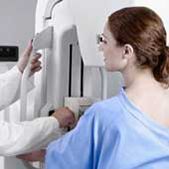 Uncertainty-Aware Counterfactual Explanations for Medical Diagnosis
While deep learning algorithms can excel at predicting outcomes, they often act as black-boxes rendering them uninterpretable for healthcare practitioners. Counterfactual explanations (CEs) are a practical tool for demonstrating why machine learning models make particular decisions. We introduce a novel algorithm that leverages uncertainty to generate trustworthy counterfactual explanations for white-box models. Our proposed method can generate more interpretable CEs than the current benchmark (Van Looveren and Klaise, 2019) for breast cancer diagnosis. Further, our approach provides confidence levels for both the diagnosis as well as the explanation.
---
Lisa Schut
,
Oscar Key
, Rory McGrath, Luca Costabello, Bogdan Sacaleanu, Medb Corcoran,
Yarin Gal
ML4H: Machine Learning for Health Workshop NeurIPS, 2020
[
Paper
] [
BibTex
]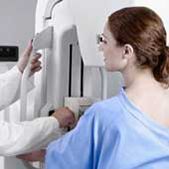 On the robustness of effectiveness estimation of nonpharmaceutical interventions against COVID-19 transmission
There remains much uncertainty about the relative effectiveness of different nonpharmaceutical interventions (NPIs) against COVID-19 transmission. Several studies attempt to infer NPI effectiveness with cross-country, data-driven modelling, by linking from NPI implementation dates to the observed timeline of cases and deaths in a country. These models make many assumptions. Previous work sometimes tests the sensitivity to variations in explicit epidemiological model parameters, but rarely analyses the sensitivity to the assumptions that are made by the choice the of model structure (structural sensitivity analysis). Such analysis would ensure that the inferences made are consistent under plausible alternative assumptions. Without it, NPI effectiveness estimates cannot be used to guide policy. We investigate four model structures similar to a recent state-of-the-art Bayesian hierarchical model. We find that the models differ considerably in the robustness of their NPI effectivene... [full abstract]
---
Mrinank Sharma,
Sören Mindermann
,
Jan Brauner
, Gavin Leech, Anna B. Stephenson, Tomáš Gavenčiak, Jan Kulveit, Yee Whye Teh, Leonid Chindelevitch,
Yarin Gal
NeurIPS, 2020
[
Paper
]


Identifying Causal Effect Inference Failure with Uncertainty-Aware Models
Recommending the best course of action for an individual is a major application of individual-level causal effect estimation. This application is often needed in safety-critical domains such as healthcare, where estimating and communicating uncertainty to decision-makers is crucial. We introduce a practical approach for integrating uncertainty estimation into a class of state-of-the-art neural network methods used for individual-level causal estimates. We show that our methods enable us to deal gracefully with situations of "no-overlap", common in high-dimensional data, where standard applications of causal effect approaches fail. Further, our methods allow us to handle covariate shift, where test distribution differs to train distribution, common when systems are deployed in practice. We show that when such a covariate shift occurs, correctly modeling uncertainty can keep us from giving overconfident and potentially harmful recommendations. We demonstrate our methodology with a... [full abstract]
---
Andrew Jesson
,
Sören Mindermann
, Uri Shalit,
Yarin Gal
NeurIPS, 2020
[
arXiv
] [
BibTex
]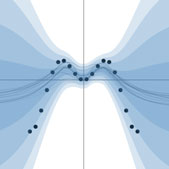 Principled Uncertainty Estimation for High Dimensional Data
The ability to quantify the uncertainty in the prediction of a Bayesian deep learning model has significant practical implications—from more robust machine-learning based systems to more effective expert-in-the loop processes. While several general measures of model uncertainty exist, they are often intractable in practice when dealing with high dimensional data such as long sequences. Instead, researchers often resort to ad hoc approaches or to introducing independence assumptions to make computation tractable. We introduce a principled approach to estimate uncertainty in high dimensions that circumvents these challenges, and demonstrate its benefits in de novo molecular design.
---
Pascal Notin
, José Miguel Hernández-Lobato,
Yarin Gal
Uncertainty & Robustness in Deep Learning Workshop, ICML, 2020
[
Paper
]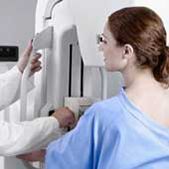 Uncertainty Evaluation Metric for Brain Tumour Segmentation
In this paper, we develop a metric designed to assess and rank uncertainty measures for the task of brain tumour sub-tissue segmentation in the BraTS 2019 sub-challenge on uncertainty quantification. The metric is designed to: (1) reward uncertainty measures where high confidence is assigned to correct assertions, and where incorrect assertions are assigned low confidence and (2) penalize measures that have higher percentages of under-confident correct assertions. Here, the workings of the components of the metric are explored based on a number of popular uncertainty measures evaluated on the BraTS 2019 dataset.
---
Raghav Mehta,
Angelos Filos
,
Yarin Gal
, Tal Arbel
MIDL, 2020
[
Paper
]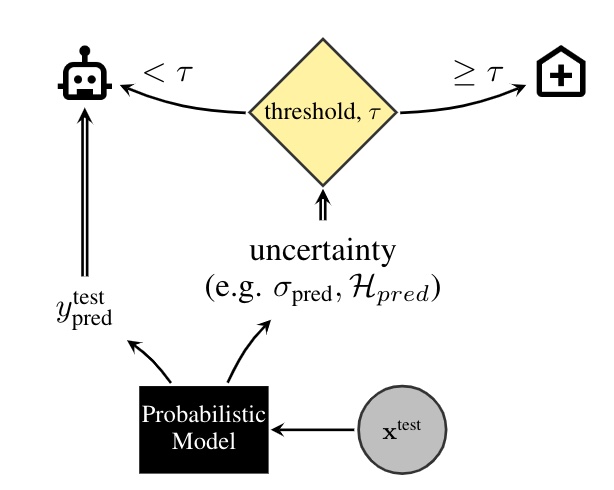 A Systematic Comparison of Bayesian Deep Learning Robustness in Diabetic Retinopathy Tasks
Evaluation of Bayesian deep learning (BDL) methods is challenging. We often seek to evaluate the methods' robustness and scalability, assessing whether new tools give 'better' uncertainty estimates than old ones. These evaluations are paramount for practitioners when choosing BDL tools on-top of which they build their applications. Current popular evaluations of BDL methods, such as the UCI experiments, are lacking: Methods that excel with these experiments often fail when used in application such as medical or automotive, suggesting a pertinent need for new benchmarks in the field. We propose a new BDL benchmark with a diverse set of tasks, inspired by a real-world medical imaging application on diabetic retinopathy diagnosis. Visual inputs (512x512 RGB images of retinas) are considered, where model uncertainty is used for medical pre-screening—i.e. to refer patients to an expert when model diagnosis is uncertain. Methods are then ranked according to metrics derived from expert... [full abstract]
---
Angelos Filos

,

Sebastian Farquhar

,

Aidan Gomez

,

Tim G. J. Rudner

,

Zac Kenton

,

Lewis Smith

,

Milad Alizadeh

, Arnoud de Kroon,

Yarin Gal Preprint, 2019

[

Preprint

] [

BibTex

] [

Code

]

arXiv, 2019

[

arXiv

]

Spotlight talk

, Workshop on Bayesian Deep Learning, NeurIPS 2019

[

Paper

]

---