Andreas Kirsch
PhD, started 2018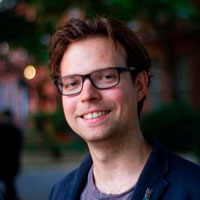 Andreas is a 2nd-year DPhil with Yarin Gal in the AIMS program. He is interested in Bayesian Deep Learning, and ethics and safety in AI. Before joining OATML he worked at DeepMind in London as a research engineer and for Google/YouTube in Zurich as a software engineer. He studied computer science and maths at the Technical University in Munich. While originally from Romania, he grew up in Southern Germany. He likes schnitzel, sarmale, bouldering and running. He is a Clarendon Scholar.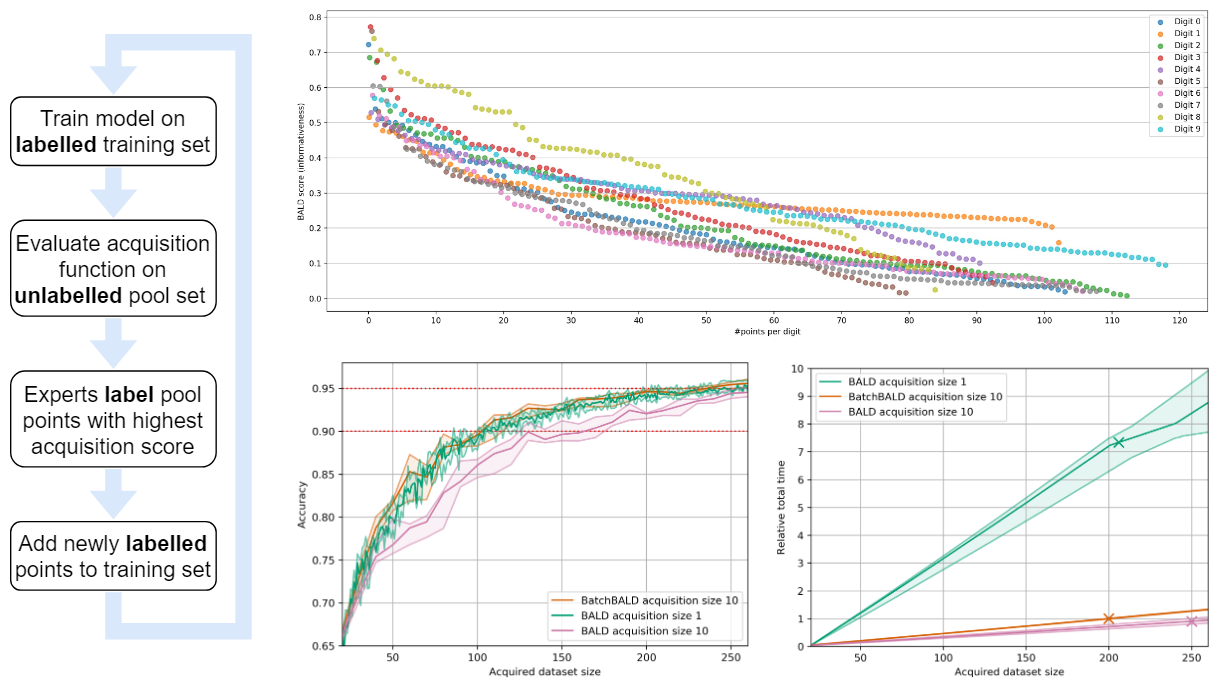 BatchBALD: Efficient and Diverse Batch Acquisition for Deep Bayesian Active Learning
We develop BatchBALD, a tractable approximation to the mutual information between a batch of points and model parameters, which we use as an acquisition function to select multiple informative points jointly for the task of deep Bayesian active learning. BatchBALD is a greedy linear-time 1−1/e-approximate algorithm amenable to dynamic programming and efficient caching. We compare BatchBALD to the commonly used approach for batch data acquisition and find that the current approach acquires similar and redundant points, sometimes performing worse than randomly acquiring data. We finish by showing that, using BatchBALD to consider dependencies within an acquisition batch, we achieve new state of the art performance on standard benchmarks, providing substantial data efficiency improvements in batch acquisition.
---
Andreas Kirsch
,
Joost van Amersfoort
,
Yarin Gal
NeurIPS, 2019
[
arXiv
]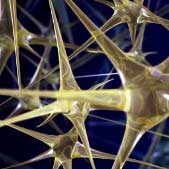 Putting TensorFlow back in PyTorch, back in TensorFlow (differentiable TensorFlow PyTorch adapters)
Do you have a codebase that uses TensorFlow and one that uses PyTorch and want to train a model that uses both end-to-end? This library makes it possible without having to rewrite either codebase! It allows you to wrap a TensorFlow graph to make it callable (and differentiable) through PyTorch, and vice-versa, using simple functions.
Code
---
Andreas Kirsch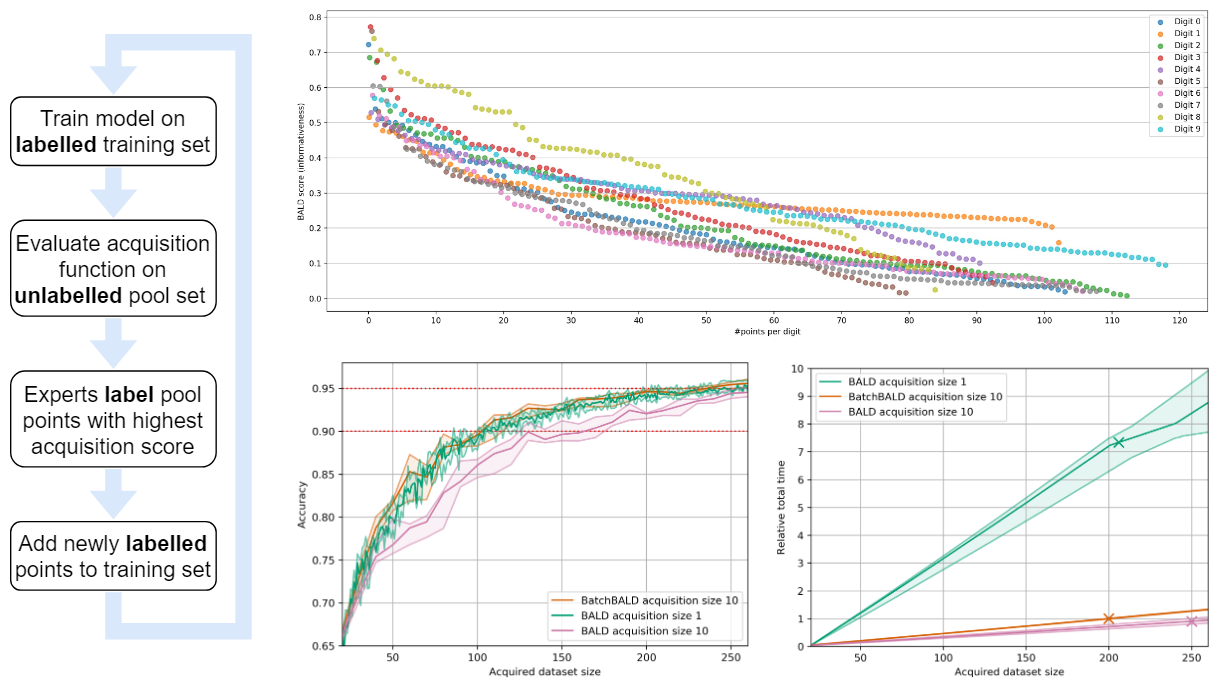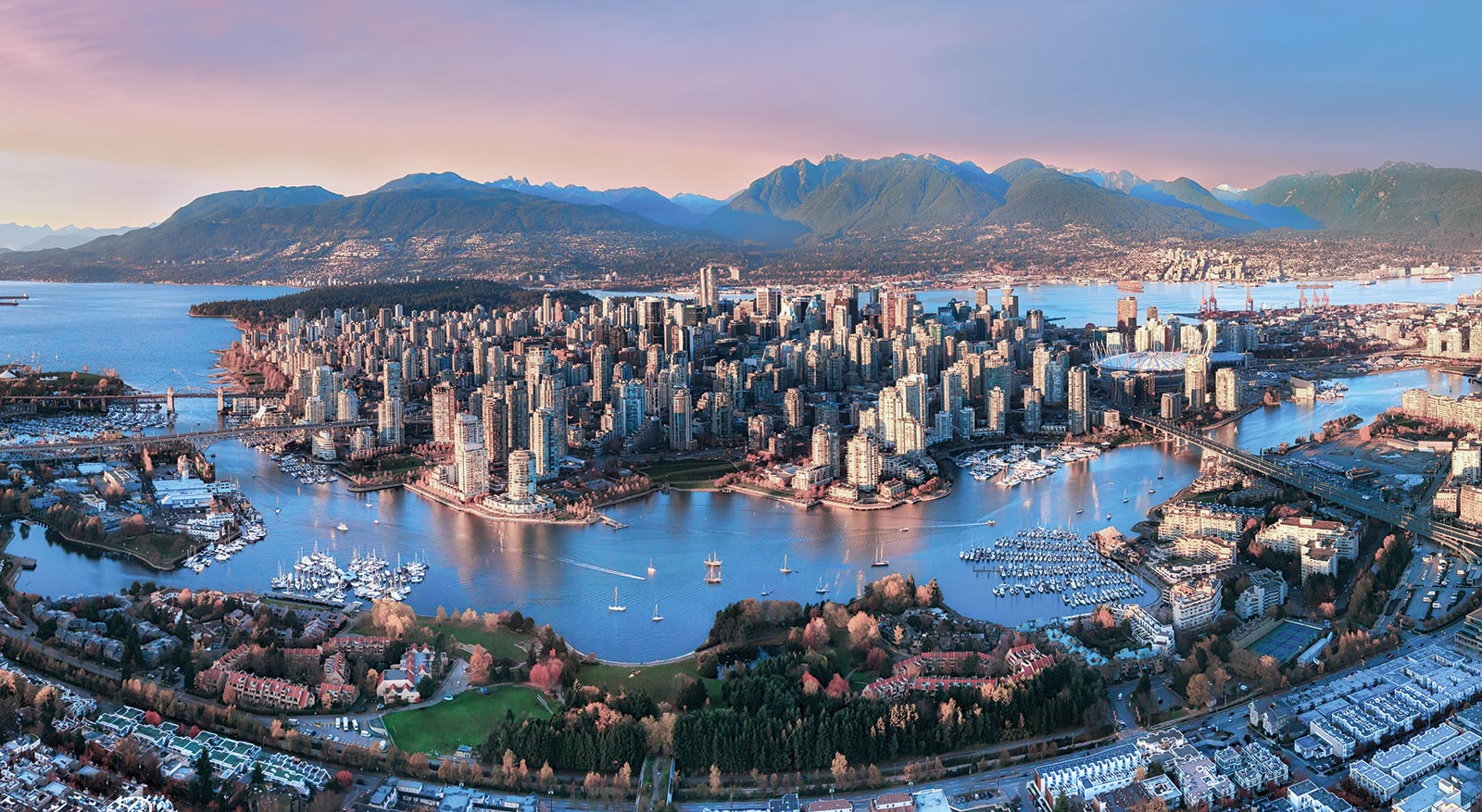 25 OATML Conference and Workshop papers at NeurIPS 2019
We are glad to share the following 25 papers by OATML authors and collaborators to be presented at this NeurIPS conference and workshops. …
Full post...
---
Angelos Filos
,
Sebastian Farquhar
,
Aidan Gomez
,
Tim G. J. Rudner
,
Zac Kenton
,
Lewis Smith
,
Milad Alizadeh
,
Tom Rainforth
,
Panagiotis Tigas
,
Andreas Kirsch
,
Clare Lyle
,
Joost van Amersfoort
,
Yarin Gal
,
08 Dec 2019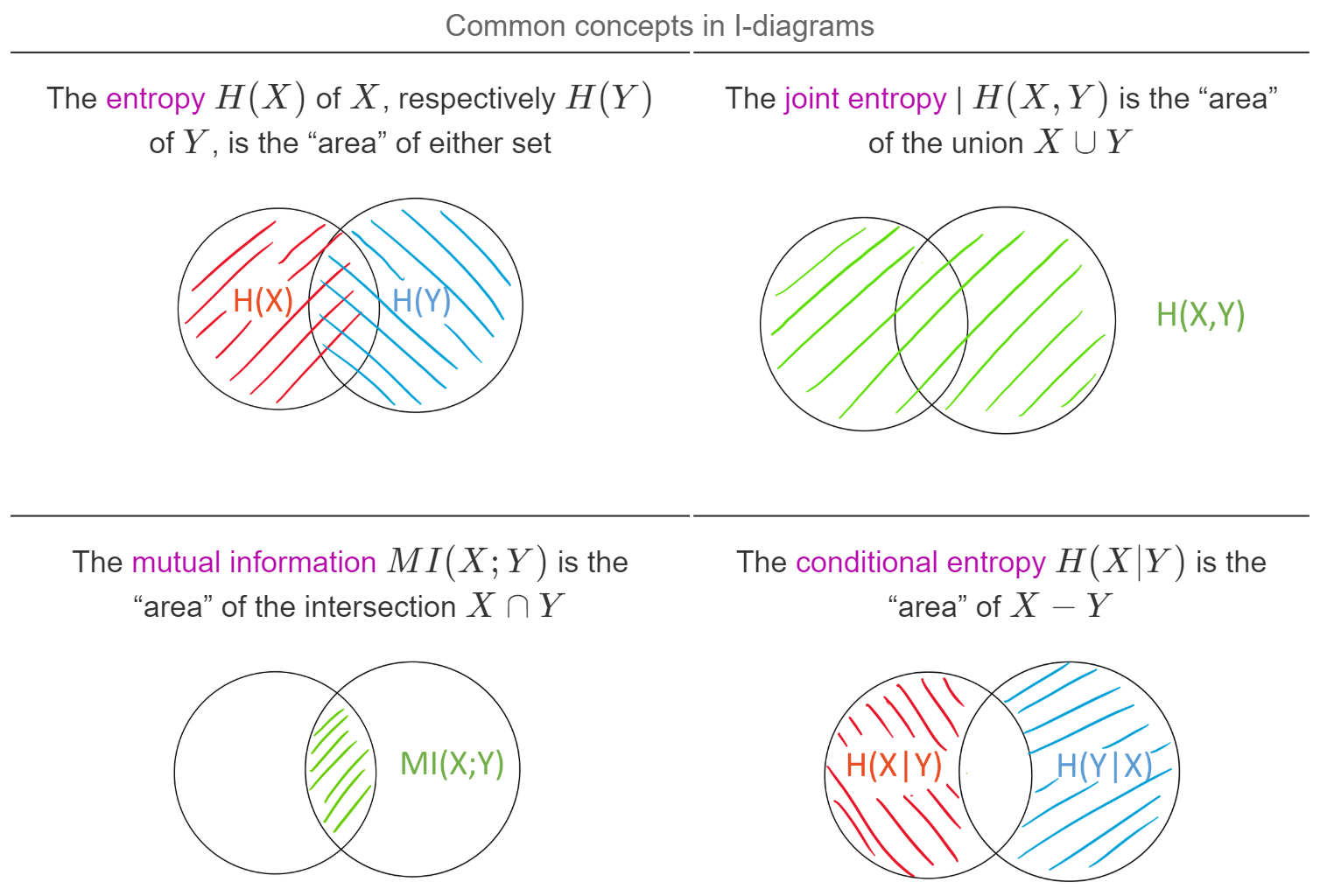 Better intuition for information theory
The following blog post is based on Yeung's beautiful paper "A new outlook on Shannon's information measures": it shows how we can use concepts from set theory, like unions, intersections and differences, to capture information-theoretic expressions in an intuitive form that is also correct.
The paper shows one can indeed construct a signed measure that consistently maps the sets we intuitively construct to their information-theoretic counterparts.
This can help develop new intuitions and insights when solving problems using information theory and inform new research. In particular, our paper "BatchBALD: Efficient and Diverse Batch Acquisition for Deep Bayesian Active Learning" was informed by such insights. …
Full post...
---
Andreas Kirsch
,
26 Nov 2019
Human in the Loop: Deep Learning without Wasteful Labelling
In Active Learning we use a "human in the loop" approach to data labelling, reducing the amount of data that needs to be labelled drastically, and making machine learning applicable when labelling costs would be too high otherwise. In our paper [1] we present BatchBALD: a new practical method for choosing batches of informative points in Deep Active Learning which avoids labelling redundancies that plague existing methods. Our approach is based on information theory and expands on useful intuitions. We have also made our implementation available on GitHub at https://github.com/BlackHC/BatchBALD. …
Full post...
---
Andreas Kirsch
,
Joost van Amersfoort
,
Yarin Gal
,
24 Jun 2019